Serious Burn Injury Claims in Des Moines
Helping Clients Obtain Compensation for Their Injuries
The Hope Law Firm, PLC handles complex personal injury cases in Des Moines, West Des Moines and other communities of Iowa. Our legal team is motivated to fight for justice and to help our clients through the difficult period following a serious injury. If you were severely burned in an accident, we can help you and your family obtain the compensation you need and deserve.
Degrees of Burns
Burns are classified by degrees, depending on the level of damage done to the skin and underlying tissue and organs:
First-degree burn — First-degree burns are the mildest type, but they can be very painful and uncomfortable. Damage occurs to the outer layer of the skin and may leave blisters and dry patches. Usually, medical intervention is unnecessary.
Second-degree burn — Second-degree burns can result in partial or total destruction of the entire epidermis and the dermis. The victim may experience pain or loss of sensation in the affected area. Excision and skin grafts may be necessary.
Third-degree burn — Third-degree burns destroy all layers of the skin and penetrate to the subcutaneous tissues. The wound takes on a leathery appearance but produces no pain. Emergency medical treatment and rehabilitation are necessary, and victims are left with scarring and disabilities.
Fourth-degree burn — The most severe, this type of burn destroys the entire skin and extends to the underlying muscle and bone. Survivors must undergo extensive medical treatment and may endure lifelong disabilities and deformities.
If you suffered any type of serious burn, our lawyers can help.
Types of Burns
Burns originate from various sources, including:
Thermal burn — Thermal burns arise from extreme heat caused by fire, scalding water, steam or hot objects.
Chemical burn — Contact with toxic household or industrial chemicals can cause chemical burns.
Electrical burn — Electrical sources, such as live wires, outlets and arcs, can burn the skin and penetrate to the tissues beneath.
Radiation burn — Incorrectly calibrated medical equipment or tanning beds can result in excessive radiation and consequent burns.
Friction burn — Bicyclists and motorcyclists involved in traffic accidents may sustain friction burns that occur when exposed skin slides across the pavement.
A burn destroys the skin and underlying tissues. The amount of destruction to your body depends on the degree of burn you sustained.
Long-Term Prognosis for Burn Injury Victims
Burn victims face acute, immediate crisis and long-term complications. Our lawyers consult with specialists who deal with burn-related disabilities and treatment to calculate long-term damages for:
Increased risk of infection
Compromised immune function
Higher risk of cancer
Immobility of affected joints
Skin stiffness and discomfort

Loss of sensation in wound area
Severe pain
Scars and deformities
Permanent disabilities
Emotional distress
Medical treatment for third- and fourth-degree burns is often extensive and painful. Common burn treatments include excision of the burnt flesh, skin grafts to cover the wound with healthy skin, and intensive rehabilitation and physical therapy.
Common Causes of Burn Injuries
People are often burned by contact with fire, scalding water, chemicals, electricity, and radiation. Our firm regularly handles burn injuries caused by:
House fire due to a defective appliance or faulty wiring
Explosion, electrocution or chemical exposure leading to a construction injury
Tractor-trailer accident, such as one involving an 18-wheeler carrying flammable materials
Fireworks accident caused by a negligent person
Radiation from an improperly calibrated medical device
Scalding water from a defective boiler or pipe
These thermal, chemical, electrical and radiation burns destroy skin and other tissue.
Industrial and Job Site Burn Accidents
Workers are put at higher risk of burns in some industries, including construction, manufacturing, agriculture and fire rescue. By taking the right precautions, employers can minimize or eliminate burn hazards. Occupational burn hazards include:
Construction — Chemical spills, electrocutions, explosions, and fires commonly result in construction site injury. Improper storage of flammable materials and failure to shut off electricity are often to blame.
Manufacturing — Employees in the manufacturing trades often work with volatile and toxic materials that can explode, catch fire or penetrate skin. Problems may result because of the conditions under which the materials are stored or handled.
Agriculture — Farms contain many burn risks associated with fire, explosion, and chemicals. Contact with fertilizers and pesticides can burn skin. In addition, silos without proper ventilation can explode.
Fire rescue — Danger is inherent in first responders' jobs, but employers owe these brave men and women the proper clothing, equipment, and protocols to minimize burn risks.
House fires are another common cause of burns. A house fire can injure or kill people, and they are commonly caused by:
Faulty wiring
Gas leaks
Defective appliances

Overheated lamps or space heaters
Boiler explosions
Malfunctioning fire alarms
We can investigate the circumstances of your accident and look for evidence to bolster your case.
Recover From Your Burn Injuries
Based in Des Moines, The Hope Law Firm, PLC has the experience to assist you through the challenging aftermath of a burn injury. To learn how our personal injury attorneys can protect your rights in the civil courts, call us at (515) 298-5056 or contact us online. Your first appointment is free.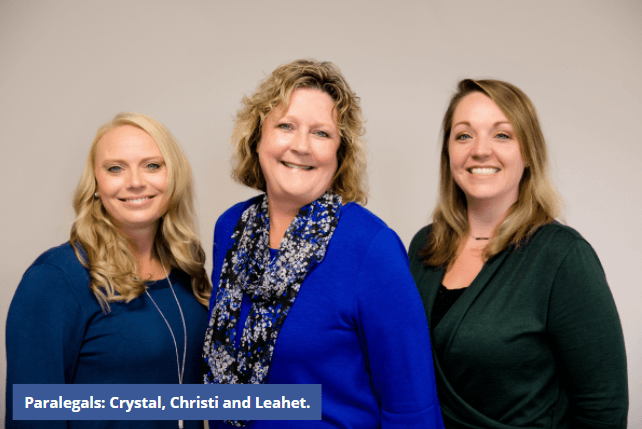 Thousands of cases successfully handled for our clients.

No fee until we win & flexible hours to meet your needs.

We treat you with compassion, honesty, dignity and respect.

We take an aggressive approach & have a proven track record.
THE OPINIONS THAT MATTER MOST
See What Our Clients Have to Say
- Rebekah H.

- Neila H.

- Samii N.

- Sam H.

- Whitney F.