Car Insurance FAQ
Accident attorneys provide solutions throughout the state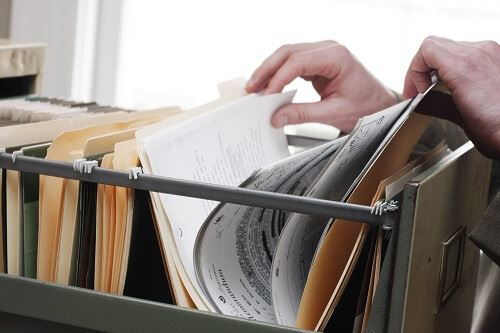 Dealing with insurance companies can be a lengthy and frustrating process. Whether you're making a claim against another driver or on your own policy, you may have to deal with delay and disappointment. Having a knowledgeable insurance claim attorney on your side can certainly help. At The Hope Law Firm, PLC, our attorneys have decades of experience in litigation with insurers that require a bit of extra persuasion to settle fairly with claimants.
We're ready to assist you with your insurance claim needs.
Contact us now to learn more about how we can help you navigate the insurance process!
Should I provide a statement to an insurance company without a lawyer's help?
It is in your best interests to provide only your contact information to an insurance company until you consult with a lawyer. The more significant your injuries, the more imperative it becomes to seek legal counsel before providing any statement.
What is the statutory minimum of liability insurance that Iowa drivers are required to carry?
Under Iowa law, an auto insurance policy must have the following minimum coverage:
$25,000 for the injury or death of one person
$40,000 for the total of personal injuries or deaths
$15,000 for property damage
As you can see, these amounts are not sufficient to reimburse a seriously injured person involved in a car accident for medical expenses, lost earnings, and pain and suffering. It is also not enough to replace an expensive car. Responsible drivers who have the means should carry higher levels of insurance to cover liabilities and protect their personal assets in the event of a lawsuit.
What happens if the person who hit me was driving without insurance or without enough coverage?
It's always easier to get compensation when the at-fault driver is insured. Often, the fact that a driver is uninsured or underinsured indicates an inability to pay the premiums. If that is the case, the person may be unable to pay your claim. But, it's possible the driver simply has a cash-flow problem due to unemployment, and there may be assets, such as a home, you could attach in a lawsuit. However, lack of income might have nothing to do with it: The driver might be uninsured because a poor driving record, possibly including DUI convictions, or a suspended or revoked license, has made it impossible to secure insurance at any price. If you carry uninsured motorist coverage, you can make a claim on your own policy. In theory, this should be easier, but it often puts drivers in conflict with their own insurers.
What is bad faith, and how do I know if my insurance company is guilty of it?
When you purchase an insurance policy, your insurer promises to process your claims in good faith, meaning honestly and fairly. There is no definitive rule about what constitutes bad faith, but here are some strong indicators:
Failing to process your claim in a timely manner
Denying your claim without a reasonable basis
Making an unreasonably low settlement offer

Incomplete investigation or consideration of pertinent facts
Using intimidation to force you to settle for less than your claim is worth
If you have doubts about whether your insurer is dealing fairly with you, contact an attorney who's well-versed in insurance claims disputes.
Can the insurance company refuse to pay my medical bills if my car was not damaged?
No. While the insurance company may try to draw a direct correlation between damage done to your car and the severity of your personal injury, it is possible that the body sustains damage even if the car did not. The reverse may also be true — a car might experience major impact, but the people might only suffer minor cuts and bruises.
The insurance company has offered me far less for my vehicle than what I owe on it. I thought they had to at least pay off my loan.
Your insurance company is typically only required to pay the cash value of the vehicle. It does not have to pay your loan.
How long does it take for a car accident case to settle?
The timeline for settlement depends on the facts of your individual case. Our personal injury lawyers act decisively to settle your case for the amount you deserve in as short a time as possible. Our team has substantial experience dealing with insurance companies, and we know how to keep your case moving forward.
What happens if I get in an accident in someone else's car?
If you are an occupant or the driver of another person's car, the owner's insurance company typically covers the claim. You can also file a claim with your own auto insurance company.
Shouldn't I give the insurance company a chance to make an offer before I call a lawyer?
Insurance companies answer to their shareholders, not claimants. That means they've got a strong interest in limiting your recovery so they can maintain profitability. Retaining an attorney early on sends a strong signal that you intend to receive the full measure of compensation to which you're entitled.
We're Ready to Help You With Your Insurance Claim Disputes
After an auto accident, it can be difficult to deal with unmotivated claims adjusters. But a call to The Hope Law Firm, PLC can help move your claim along.
To schedule your free evaluation, call (515) 298-5056 or contact us online.
Why Hope Law Firm?
See How We Stand Apart
Thousands of cases successfully handled for our clients.

We take an aggressive approach & have a proven track record.

We treat you with compassion, honesty, dignity and respect.
Client Testimonials
The Opinions That Matter Most
Tom is Tops! - Max & Karen S.

I would trust Andi with my case again and recommend her to anyone that is going through a similar case. - Michelle

Top notch Tommy - Nathan

Going through a difficult process is never easy, but Katie was full of advice on how to proceed. - Sam H.

Jennifer did a wonderful job for my son in his custody case and continues to help when problems arise. - Ruth M.