Our Des Moines Lawyers Represent Children with Trampoline Injuries
Collecting compensation from manufacturers and property owners
Many people incorrectly view trampolines as toys. But almost 92,000 children are treated in emergency rooms every year for trampoline-related injuries. For this reason, the American Academy of Pediatrics (AAP) discourages parents from allowing trampoline use, calling it "a major injury risk for kids" with "no clear way to reduce chances of getting hurt."
The Hope Law Firm, PLC holds manufacturers and property owners responsible for negligent injuries to children resulting from accidents on trampolines, in swimming pools and on playground equipment. Jumping on a trampoline is fun, but your children likely do not appreciate the risks involved. Our premises liability lawyers know that property owners should act responsibly when setting up and maintaining trampolines and allowing use of the dangerous equipment. We also go after manufacturers for defective trampolines that place your children's safety in jeopardy.
Trampoline accident injuries
Trampolines were first designed as a training tool for gymnasts, acrobats and members of the military. As they became more affordable, their recreational use rose, and so did trampoline injuries. A property owner might set up the trampoline incorrectly, leave children unsupervised or allow horseplay, thereby increasing the chance of injury. Children risk falling onto the springs or off the side or landing in a way that causes injury. Also, two or more kids jumping at once can ram into each other.
A child risks a variety of injuries, including:
Broken neck
Spinal cord damage
Head trauma
Paralysis

Fractured bones
Lacerations
Strains and sprains
Trampoline injuries may result in permanent disability or death.
Minimizing the risks of trampoline use
Owners have a duty to minimize risks associated with trampolines located on their premises. Unfortunately, your children may be placed at risk of injury if the property owner:
Sets up the trampoline near hard objects, such as trees, poles or fences
Has no surrounding padding, such as tall grass or foam, around the trampoline
Does not cover the spring system with padding
Has equipment that is in disrepair
Assembles the trampoline bed too high
Fails to adequately supervise children playing on the trampoline
Allows children to somersault and roughhouse on the trampoline
Permits more than one child to jump on the equipment at one time
Permits children to jump from the trampoline to the ground
Does not use a fence or cover or remove the ladder to prevent children from playing on the trampoline without supervision
Even an owner who did not invite your child to play on the trampoline may be held liable for injuries. Under Iowa trespass laws, the owner may be responsible for injuries caused to a trespassing child, especially if the property contains an enticement, such as a trampoline, slide or pool.
Hold property owners responsible for your child's injuries
The Hope Law Firm, PLC helps Des Moines parents recover on behalf of their injured children. Recover damages from the negligent trampoline owner responsible for your child's injuries by calling (515) 298-5056 or by contacting us online. Your case assessment is complimentary. Under our contingency fee arrangement, you pay no legal fees unless we recover damages for your child.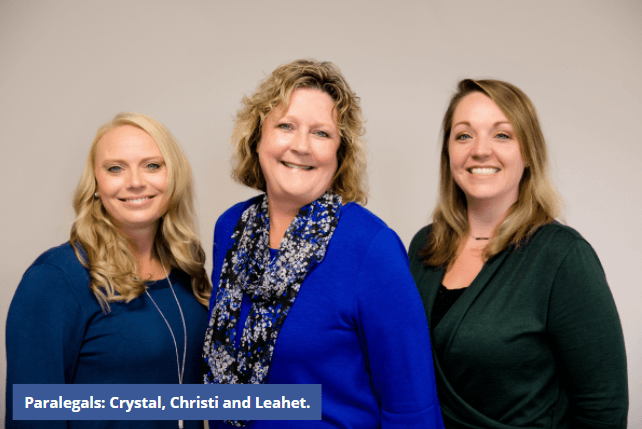 Thousands of cases successfully handled for our clients.

No fee until we win & flexible hours to meet your needs.

We treat you with compassion, honesty, dignity and respect.

We take an aggressive approach & have a proven track record.
THE OPINIONS THAT MATTER MOST
See What Our Clients Have to Say
- Rebekah H.

- Neila H.

- Samii N.

- Sam H.

- Whitney F.