Des Moines Family Lawyers
Dedicated Legal Services with a Focus on Your Future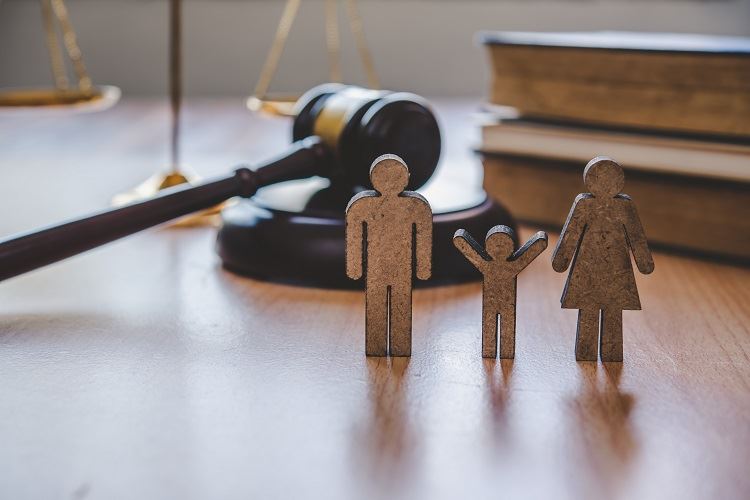 If you need trustworthy legal advice for a crisis within your family in Des Moines, Hope Law Firm is prepared to help. Since 2003, we have provided compassionate counsel and capable representation to Iowans for a broad range of family law issues.
When you are in the midst of turmoil, it's easy to let emotions cloud the issues you face and make problems seem insurmountable. Our dedicated Des Moines family lawyers can help you set your emotions aside, identify realistic goals, and implement a sound strategy for achieving those goals. With steadfast legal support from our firm, you can start planning for a more secure future.
On This Page:
Contact us online or call (515) 298-5056 to request a free consultation.
Dissolution of Marriage in Iowa
If you've reached the point where you must dissolve your marriage, it's essential to understand your options under Iowa law. A divorce attorney from Hope Law Firm patiently explains the law and answers your questions so you can make a fully informed decision on how you'd like to proceed.
Depending on your circumstances, you could choose:
Annulment — If your marriage was not valid at its formation, the law allows you to annul your union and treats you and your spouse as though you were never married. Grounds for an annulment include one of the spouses being party to a pre-existing marriage that was not legally dissolved, lack of capacity to contract a legal marriage, and impotence at the time of the marriage.
Divorce — A divorce dissolves a valid marriage, freeing each spouse to remarry if they desire. Divorce in Iowa is strictly no-fault, so neither party has to assert grounds or allege marital misconduct. To obtain a judgment of divorce, parties must resolve issues of alimony, child custody, child support, and the division of their marital property. Processes for resolving these issues include traditional negotiations, mediation, collaborative divorce, and trial in family court.
Legal separation — A legal separation resolves all the ancillary issues mentioned above and allows the parties to live separately but does not free the spouses to remarry. Individuals with a religious objection to divorce or those who need to stay married to remain eligible for benefits often choose legal separation.
If a defendant spouse is a resident of Iowa and able to be served personally with dissolution of marriage papers, there is no residency requirement for the petitioning spouse. Otherwise, there is a one-year residency requirement before filing for divorce.
Family Law Issues Involving Children
Iowa family law is intensely concerned with the best interests of children residing within the state.
Issues that we effectively manage during, after, and outside of divorce proceedings include:
Child custody — We help our clients obtain fair terms for parenting plans that uphold their parental rights. We manage post-divorce disputes that arise after the court has approved a parenting plan, such as interference with visitation and relocation.
Child support — Iowa law recognizes the duty of both parents to support their children. We work to obtain fair child support orders based on the parties' true economic circumstances and help resolve disputes over child support payments.
Guardianship — If you have a loved one who lacks the capacity to live independently, we can help establish guardianship for their protection.
Paternity — We represent mothers, putative fathers, and children in actions to establish paternity and subsequently to resolve child support and visitation issues.
Fathers' rights — Although Iowa family law is written to be gender neutral, fathers often feel that judges side unfairly with mothers in custody matters. Whenever necessary, we raise issues with the court to ensure our clients receive equal, unbiased treatment under the law.
Adoption — We help our clients welcome children into their home with full confidence that their new relationship is legally binding.
When you hire Hope Law Firm for your family law issues, you can rest assured we'll work tirelessly to achieve the results you need.
To schedule a free consultation, call (515) 298-5056 or contact our office online. On urgent matters, we will do our best to see you within 24 hours.
Des Moines Family Law FAQ:
How do I choose the right family lawyer for my case?
When choosing a family lawyer in Iowa, consider their experience and expertise in family law matters, their reputation and track record of success, their communication style and approach to handling cases, and their compatibility with your specific needs and goals. It's important to schedule consultations, ask questions, and assess their knowledge and understanding of your unique situation.
Do I really need a family law attorney?
While it is possible to handle certain family law matters on your own, having a knowledgeable and experienced family law attorney can greatly benefit your case. Family law involves complex legal issues and emotional considerations that can be overwhelming to navigate without professional guidance. An attorney can provide legal advice, advocate for your rights and interests, help you understand your options, negotiate on your behalf, and ensure your case is properly presented in court if necessary.
Why Hope Law Firm?
See How We Stand Apart
Thousands of cases successfully handled for our clients.

We take an aggressive approach & have a proven track record.

We treat you with compassion, honesty, dignity and respect.
Client Testimonials
The Opinions That Matter Most
Nothing about it was easy and thankfully with her help we were able to reach the desired outcome. - John

Katie is highly skilled, diligent, and ethical. - Gwen

Charlotte Keul - The best divorce attorney! - Amelia U

I would trust Andi with my case again and recommend her to anyone that is going through a similar case. - Michelle

She was on-top of the process from start to finish. - Jessica H.