Des Moines Property Division Attorneys
Capable Representation for Modest to High Net Worth Marital Estates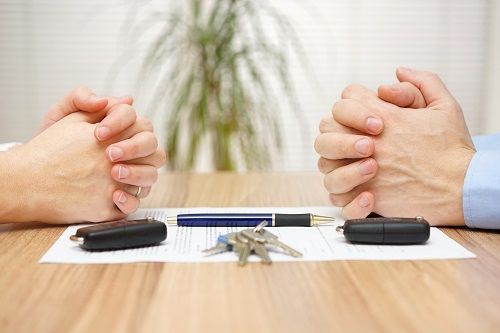 Your future financial security depends in great part on the fair share of marital property you obtain during your divorce. Iowa is an equitable distribution state, which means that the court divides marital property according to rules and guidelines designed to ensure a fair but not necessarily equal outcome.
Because this is another area where the court has broad discretion, you need an experienced attorney who knows the law and can present your circumstances in the most favorable light. Hope Law Firm can manage the most complex property disputes, asserting our clients' rights in negotiations and at trial to help ensure a positive result.
Call (515) 298-5056 now for a free consultation to discuss your case with our Des Moines property division attorneys.
How Courts in Iowa Practice Equitable Distribution
When divorcing in Iowa, you are entitled to keep all of your separate property and a "fair" share of your marital property.
The process includes:
Identifying all property — Full financial disclosure from both spouses is imperative if the court is to reach a fair result. Our attorneys use the discovery process to make sure no assets are transferred or hidden to avoid being counted.
Categorizing property as separate or marital — Generally, items like gifts and inheritances are separate property (unless they've been commingled and treated as marital), as are items specifically excluded in valid prenuptial and postnuptial agreements. All other assets and debt, including retirement savings, are marital property and subject to distribution.
Placing a value on marital property — Assets must be assessed at their fair market value. Certain holdings, such as real estate and family businesses, can be difficult to put a price on and can require expert appraisal. We consult with experts in this field to help ascertain true value.
Distributing the property equitably to the parties — The court applies numerous factors in determining how much of the marital estate is fair for each spouse to receive. Your attorney's ability to argue on the basis of these factors can play a key role in the court's decision. The court's judgment on the amount of property a dependent spouse receives can also affect its ruling on alimony.
The distribution of property is one element of divorce for which a post-judgment modification is not allowed (unless you can prove fraud), so you have to get it right the first time. That starts with selecting to right attorney to manage your divorce. We work in good faith to negotiate settlements that are acceptable to both sides, eliminating the risk of an adverse judgment. But our Des Moines property division lawyers also litigate aggressively when a trial is necessary to ensure a fair outcome.
Contact Hope Law Firm for Capable Assistance in Marital Property Division
Hope Law Firm has extensive experience in complex property cases, as well as other family law issues. Whether you have a modest or high-value marital estate, you can rely on our quality representation.
Call us at(515) 298-5056 or contact our office online to schedule an appointment.
Why Hope Law Firm?
See How We Stand Apart
Thousands of cases successfully handled for our clients.

We take an aggressive approach & have a proven track record.

We treat you with compassion, honesty, dignity and respect.
Client Testimonials
The Opinions That Matter Most
Worth Your Investment of Time and Energy. - Andrew D.

Nothing about it was easy and thankfully with her help we were able to reach the desired outcome. - John

She was on-top of the process from start to finish. - Jessica H.

Hope Law Firm (Charlotte Keul) is a knowledgeable, dedicated, compassionate, yet tough attorney. An attorney you NEED in your corner!!! - Keith O.

The Best Attorney !!!! - J Morlan